Steps in the purchasing process


1. MAIL US YOUR REQUIREMENTS 
In our
"FIND ME A PROPERTY"
section, you can tell us what you are looking for in just a few steps :
What type of apartment: penthouse, ground floor, middle floor
Or what type of house: detached or semi-detached villa, townhouse, bungalow
In what location: which region or municipality (municipio) which district (urbanizacion)
Minimum number of bedrooms and bathrooms
Maximum price
Other characteristics that you consider important, such as: ocean view, deck, garden, parking space, swimming pool, close to golf course or close to beach.
2. SEMPERSOL777 SL WILL FIND YOU THE HOME OF YOUR DREAMS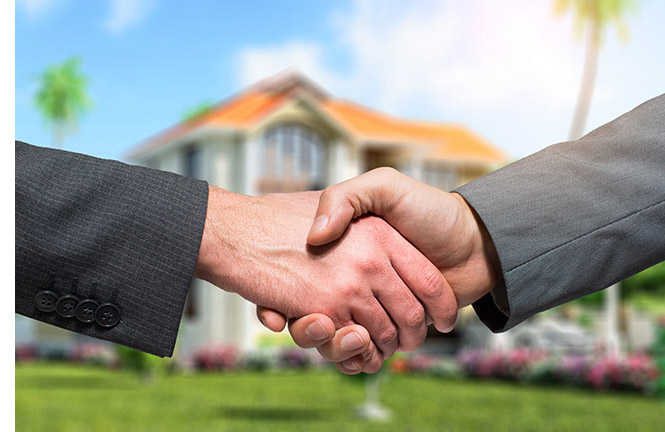 As a certified member of the network of real estate agents, we have direct access to more than
40,000 PROPERTIES
, including properties that are not (yet) on the Internet, as well as foreclosures and forced sales. We have the potential to search far more extensively than you could yourself and we can contact our more than 1,000 fellow real estate agents directly.
Based on your requirements, to start with, we will mail you a list of properties that meet your criteria, from which you can then make a selection of several that you would like to visit. Of course, you can adjust or refine your search criteria along the way until we are able to find exactly what you truly want.  
3. VIEWING AND NEGOTIATION
Once you have decided which properties you would like to visit, we will make all the necessary appointments with the real estate agents for the sellers on your behalf. We will accompany you on the visits and provide extensive advice on the pros and cons of the properties in question, so that you have all the information to make the right choice.
We will negotiate the best possible purchase price for you, taking into account the background information available to us (whether it is a voluntary or 'forced' sale, the nature of the sellers, how long a property has been on the market, popularity, etc…)  
4. YOUR LAWYER IN SPAIN = A MUST 
In Spain the Notary Public only executes the deed. All other (legal) preparations are carried out by the lawyers for both parties. This means that retaining the services of a
reliable lawyer of your own
is a must in Spain.
We are happy to recommend a lawyer to you who is fluent in your language.
Your lawyer checks whether your dream home is fully in order, in terms of legal and urban planning aspects, and ensures that you are buying the home unencumbered by debt, because in Spain, various types of debt (bank debt, taxes, unpaid utilities, shared costs, etc…) may be associated with the property purchased, which will have to be withheld from the purchase price, before the seller receives the balance.
Your lawyer will also take care of the application for your NIE (Numero de Identificacion de Extranjeros): this is your Spanish national number which you will need for the purchase of your home, as well as for opening a bank account, major purchases, etc.
It's best to give your lawyer in Spain a (notarised) power of attorney so that he or she can not only sign the purchase deed for you, but can also take care of the transfer of the utilities, the necessary direct debit orders to pay for them, the payment of your Spanish taxes, etc…  
5. CONTRACTS – DEPOSIT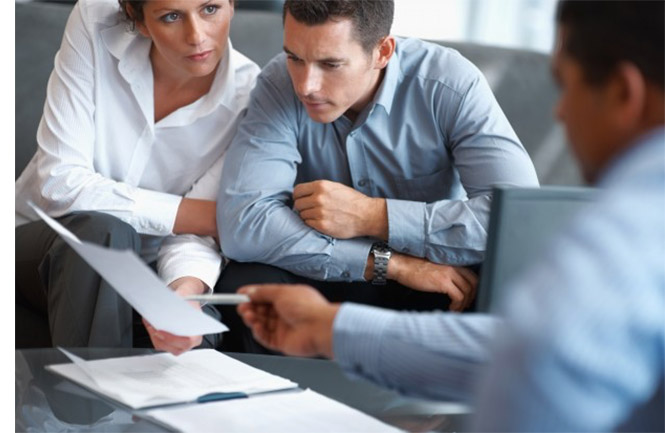 Once the seller has accepted your offer, a
reservation contract
will be drawn up. In this phase, it is customary to transfer a deposit of +- 6,000 euros, preferably onto the third-party account of your personal lawyer in Spain. Only once this has been done will the seller 'take the property off the market'. We might include some suspensive clauses in this reservation contract: e.g. the permits for the property being in order,  so that you can reclaim your deposit if these conditions are not fulfilled.
Next, we will consult the lawyers for both parties in order to draw up a private sale contract, in which the rights and obligations of the buyer and the seller are clearly defined. Sometimes, upon signature of the contract, a down payment of 10 % is requested, from which the deposit mentioned above might be deducted.
In the meantime, in consultation with us and the seller's lawyer, your lawyer will take further steps to verify that your dream home is fully compliant with legal and urban planning requirements, and whether it is encumbered by any mortgages or debts (such as bank debts, unpaid taxes, outstanding utility payments, shared costs, etc…), asking the notary to withhold these costs from the purchase price, as necessary, so that you will receive the property unencumbered by debt.  
6. NOTARY PUBLIC 
The notarial deed will be drawn up in Spanish, but your lawyer will provide you with the necessary explanations ahead of time and will interpret for you on the spot, if you wish to be present. Of course, you will need to transfer the purchase price in advance (f.e. to your lawyer's account). At the signing of the deed, at minimum the following people must be present: the lawyers for both parties and the real estate agents for both parties. If you take out a loan or if the seller still needs to pay off a loan, there will also be representatives of the banks in question. At this meeting, all the necessary payments will be made to all the parties involved (bank cheques are often still used) and the keys will be handed over to you or to your lawyer.
Your lawyer will also take care of the application for a 'certificate of ownership': this gives you the certainty that the seller cannot sell the property a second time (as sometimes happens in other countries), in anticipation of the registration of your deed of purchase in the property register.
It's best to also immediately have a Spanish notarial will drawn up with regard to your Spanish property, as this will prevent many complications and costs later.  
7. UTILITIES - COSTS - TAXES
As mentioned above, it's best to give your lawyer in Spain a power of attorney so that he or she can handle the following for you: opening a Spanish bank account (with online service), the transfer of the utilities, the payment of the shared costs for an apartment building, the necessary bank direct debit orders, the required tax returns and payment of your Spanish taxes (municipal tax (=IBI), household waste tax (= 'basura'), annual income tax, etc.).
We would be happy to explain to you how all this works in practice.
See also our section 'FAQ's : Frequently Asked Questions'.
With the help of the right real estate agent and the right lawyer in Spain, the entire purchase process can be handled
with total security and peace of mind
for you.